The Best SandHill Games on the Internet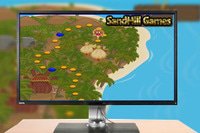 Online browser gaming has changed over the year and has actually become more complex and the capabilities of Desktop and laptop PCs have increased with technological developments. One gaming company that has made the most of this situation is Sandhill games.
Sandhilll Games has been working on flash program development for a while and has successfully managed to create more than 50 titles for the Sandhill Studio.
Their most popular programs can be found on the internet on popular gaming websites. These include
Ring Pass Not
This mouse-only puzzle activity was one of the very first games developed and launched publically by the company and gained considerable success. The program requires the user to complete a magical circle by matching symbols and colors. Each combination will create a safe circle and lead to power ups and bonus tools.
Ring Pass Not 2
After the stellar success of Ring Pass Not, the developers made another version of the wildly popular flash program based on customer demand. While the previous title boasted some pretty cool graphics, its second version surpassed all expectations. Another one with a fantasy and mythical theme, the flash program requires the player to drop tiles by dragging them into a ring. Similar to the previous title, safe combinations may lead to power ups or bonuses.
Locochew II
Set in the African wilderness, you are an incredibly small tribesman gathering food for your local chief. He is incredibly hungry and tends to lose his temper if no fed properly. A meter underneath the chief indicates just how angry he is with you. When playing Locochew use the arrow keys to move around with a plate on your head and direct the flying food towards your tribal leader. Just make sure his happy meter doesn't run out.
Pokadot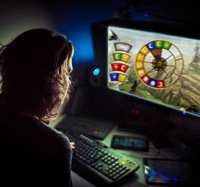 Another well illustrated title by Sandhill, Pokadot is very similar to what its name implies. You are a magician stirring up some mischief in the form of a potion. Your job is to make sure that the elements (dots) within your cauldron stay heated to an appropriate temperature. Being the wizard that you are, you simply spread fire dust over them as they ricochet off the cauldron walls. Make sure that you don't neglect the smaller ones. Dots that are left to cool will simply slow down and die.
Gluttony 2
This program is like Pacman on red Bull. If our old yellow rind was given free reign over the entire world this is what it would probably look like. Gluttony follows the adventures of a very hungry alien looking to devour some delicious purple worms without getting attacked by parasites within the game. This activity is so addictive that you are sure to lose an entire afternoon simply trying to feed this oddly endearing character.
You made the choice to explore
instacasino
. This site is offering an amazing welcome bonus of up to $50 and 20 free spins at your favorite slots.